«incredible body control, [...] reminded me (and Lili VonSchtupp) of Chicago's Michelle L'amour. She left the audience dumbfounded and seriously turned on.» - Jimmy "The Pickpocket Berg",
Burlesque Beats
«can't-take-your-eyes-off-her»
-
Allan Mackey
, On Stage : Ottawa's Theatre Arts Magazine
«

As Mor now rolled and crawled across the glass shards. I flinched, she didn't.

» - Kieron Yates, montrealrocks.ca
THE HIGH PRIESTESS OF BURLESQUE
Anciennement connue sous le nom de Jolie Stripes, Eldritch Mór est une véritable beauté gothique réunissant à la fois l'élégance éthérée d'une Vestale et la passion endiablée d'un Sabbat de sorcières. Artiste chevronnée de sideshow, elle est charmeuse de serpent professionnelle et danse occasionnellement avec du feu ou sur du verre brisé. Jouant sur des thèmes mystiques avec des costumes fastueux et une grâce à couper le souffle, elle est l'une des seules artistes burlesques endossées par la légende du burlesque Tempest Storm.
Eldritch Mór a remporté la mention "Kitten's Purrrfect Choice" accordée par la légende du burlesque Kitten Natividad au Great Burlesque Exposition 2015 en plus d'avoir participé à de nombreux festivals tant en Italie qu'à Hawaii! Depuis peu elle enseigne régulièrement la danse burlesque et l'art de la pôle à
Pole Fitness Montréal
.
Formerly known as Jolie Stripes, Eldritch Mór is a true dark beauty with the ethereal elegance of a Vestale and the ravishing passion of a witches' Sabbath. A trained sideshow artist, she is professional snake charmer and occasionally dances with fire or on broken glass. Flirting with mystical and historical concepts with lavish costumes and breath-taking grace, she is one of the few performers to be officially endorsed by burlesque legend Tempest Storm.Eldritch Mór received Kitten's Purrrfect Choice Award, given by burlesque legend Kitten Natividad, at the Great Burlesque Exposition 2015, and she also performed in various festivals from Italy to Hawaii! Since 2016 she has been teaching burlesque dance and pole fitness at Pole Fitness Montreal.
​
Propulsé par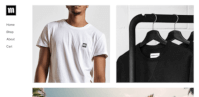 Créez votre propre site Web unique avec des modèles personnalisables.